Developer Ryu Ga Gotoku Studio has recently announced a post-launch DLC roadmap for Lost Judgment.
The DLC is part of the Digital Deluxe Edition of Lost Judgment; which includes the Detective Essentials & School Stories Expansion Pack and the Digital Ultimate Edition; which has all DLC + the upcoming Kaito Files story DLC.
Global Community Manager, David Hinds, also revealed details about the digital content included with the Digital Deluxe and Digital Ultimate Editions of Lost Judgment with PlayStation.Blog.
Quick-Start Support Pack
This bit of handy kit is included in all pre-orders and will be made available at launch so players can have a fast start. It'll include health items for combat situations and extract recipes that, when crafted, gives the player temporary combat buffs. The Wayfarer's Lucky Cat that comes with the package is more than your typical office decoration. It generates money the farther Yagami travels in-game.
Detective Essentials Pack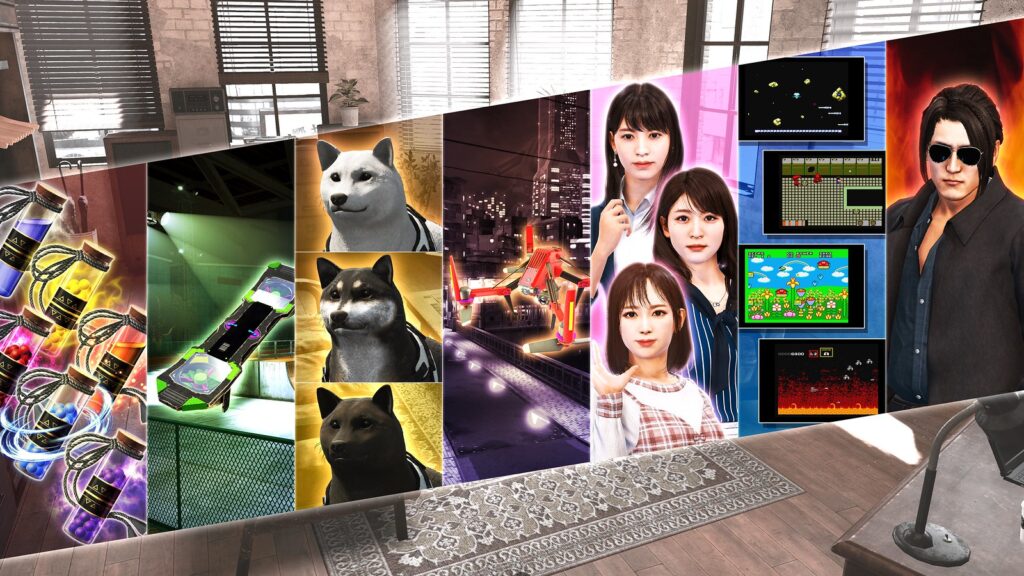 Launch: September 24th, Early Access September 21st
Includes:
Detective dog back-up
New Hover Drive hoverboad & new outdoor skate park
New sky spider drone plus extract recipes
3 new additional girlfriends to date
Four more SEGA Master System games
Challenge Super Shin Amon in the Gauntlet challenge mode.
Fans of the detectives' bestest friend will now be able to 'adopt' 3 new shiba inu. Their colors are white, black, and rust.
If you happen to be a fan of retro games, you will be pleased to hear that Sega are adding 4 more Master System games to play. The round-up of 12 titles will now include Global Defense, Alien Syndrome, Fantasy Zone II: The Tears of Opa-Opa, and Sagaia into their ranks.
Yagami won't just be getting physical buffs anymore. The six new extract recipes will now be able to grant extraordinary abilities like telekinesis and such.
School Stories Expansion Pack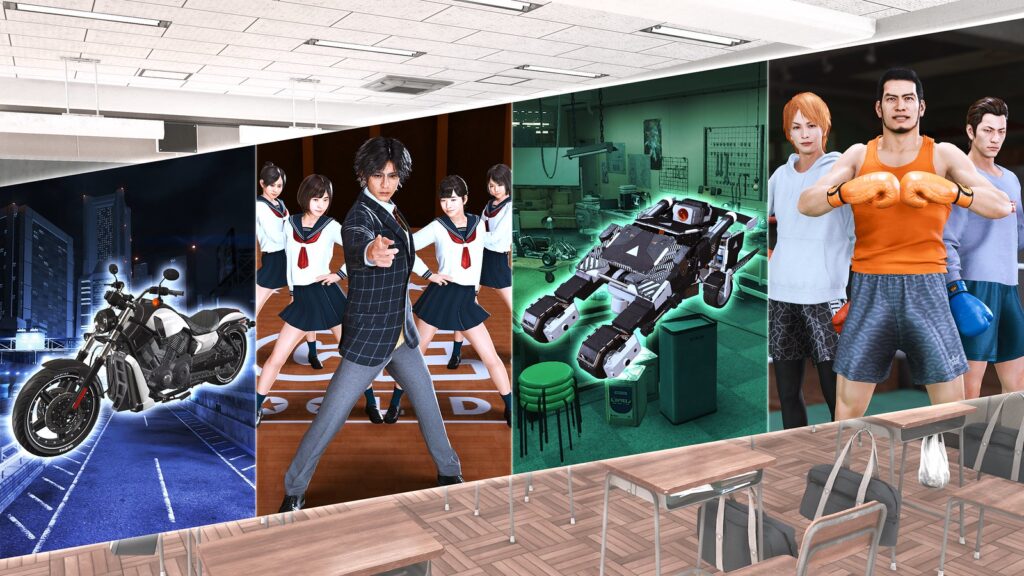 Launch: October 26th
Includes:
New bike gang motorcycle, parts, and race course
New dance club outfit and special moves
New Yagami-bot
Spar with some old friends
Take the new Boxing combat style to the streets
The School Stories Expansion Pack is all about enriching the school club experience. You will be able to spar Kaito, Suguira, and Higashi, aka Yagami's associates, in the boxing ring. Once you've worked up a sweat, why don't you take your newfound boxing skills to the streets of Kamurocho.
Dance your way to the top of competitions with your brand new dance costume and set the dance floor ablaze with your new dance moves.
If dancing's not your thing, maybe try running laps around the new racecourse in your new bike gang motorcycle (brand new parts included). Also, don't forget to say hi to your fellow gear heads in the Robotic Club, there may be a new Yagami-bot waiting for you there.
The Kaito Files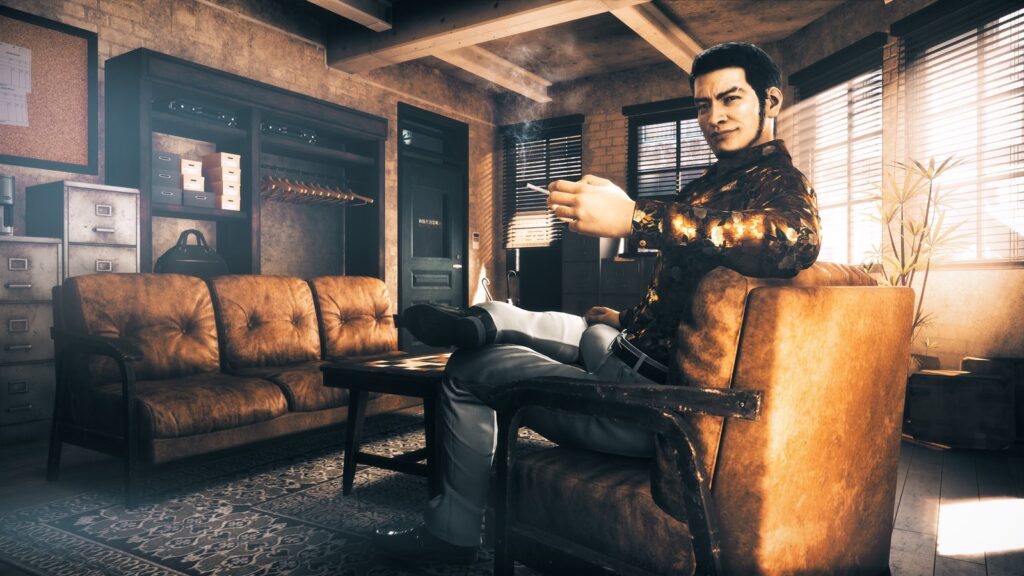 Launch: Spring 2022
Includes:
New story and playable character, starring Kaito
Approximately 10 hours of additional content
And finally, we have the one and only Kaito in his independent story expansion, The Kaito Files, coming in Spring 2022. What we know so far is that it'll have 10 hours of story content and Kaito's signature, full-power fighting style.
Lost Judgment launches worldwide on PS4 and PS5 on September 24th. If you have pre-ordered the game with the Digital Deluxe Edition or the Digital Ultimate Edition 3 days earlier on early access starting September 21st.