Game publisher CAPCOM European branch recently revealed that the Resident Evil 2 remake will get a European Collector's Edition. They also revealed its awesome contents.
Resident Evil 2 CE Europe Edition details
Since North America and Japan got their own Collector's Editions of the upcoming horror survival video game, Europe stepped up to have their own version. The branch also got their own unique items exclusive to their version, which is the Made in Heaven pin badge, and the set of Racoon City Police Department keys housed in a small box for display.
If you want to purchase this nice collector's edition, you have to know the price tag, which is about £229.99. Anyone brave enough to purchase and ship it to the US or any other country other than Europe can go to GAME's website right with preorders that are still open.
The surprising thing about this edition is that there are a lot of European gamers out there who wants to have a piece of this awesome. The GAME website actually has now announced a limited sale to one box per customer only. They even warned the importers from around the world that the whole package is too heavy for international shipping. Better check the shipping weight first before daring to get this.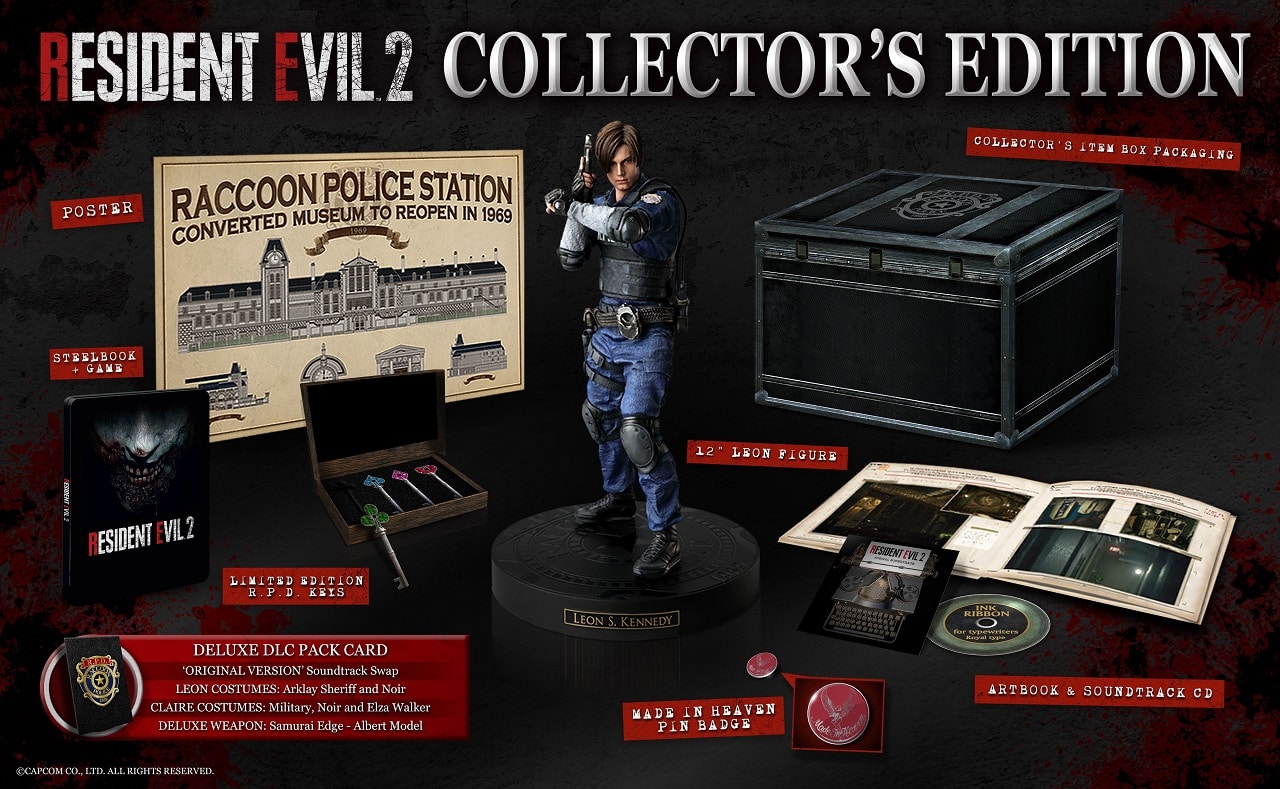 Here's what you get with the Collector's Edition Europe version:
Steelbook Edition with the video game
A 12 inch figurine of Leon Kennedy
Soundtrack CD
Artbook
A Collector's Item Box
The Made in Heaven Pin Badge
Limited Edition R.P.D. Keys
Beautiful poster of the game
The CE will also have the Deluxe DLC Pack Card, which obviously can make your gameplay better… well just the weapons though. Anyways, here the contents:
Deluxe Weapon: Samurai Edge – Albert Model
Awesome costumes for Leon Kennedy: Noir and Arklay Sheriff
Beautiful costumes for Claire Redfield: Elza Walker, Noir, and Military
Soundtrack original version for nostalgia
The game will launch this coming Jan. 25 for the PlayStation 4.